Coloring the world orange one fur at a time.
Cat cards and accessories...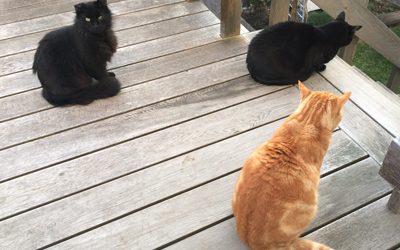 Max and Dré were slowly "boiled" into accepting Kirby as part of their household! Ever hear of the "boiling a frog" theory? The theory is that if a frog is suddenly thrown into a pot of boiling water, it will jump out, but if the frog is initially put in lukewarm...
read more